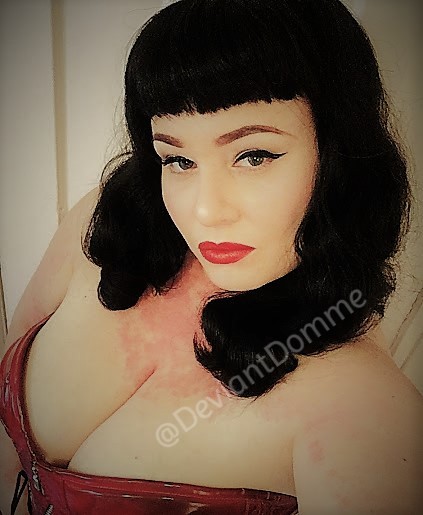 A recently question in the WeCamGirls forum asked about FinDom Fetish or more specifically; Financial Domination. The question was "How do you go about being a FinDom Model without feeling like a jerk or like you're about to break the law?"
I've been a Financial Dominatrix for almost 11 years and I can give you some good advice on the subject. First; you need to understand the fetish. Fundamentally, it is a psychological fetish and is much more complex in forcing somebody to give you money. That's not how FinDom works. The trick is to get into your sub's head. To make them become so enamored with you that they WANT to give and give freely without even being asked. That doesn't happen overnight. Don't assume you can set up a FinDom profile on any camsite or social media site and the tributes will come rolling in. That's a one-way ticket to failure. In actual fact it takes time, patience and consistency to get those tributes coming. I firmly believe you can't have FinDom without BDSM. All of the subs who have sent tributes or gifts in the past are all serving subs. They've had many online sessions with me. Some chose to give after only a few sessions, some wanted to wait until they felt secure in our relationship in order to do so. ALL have given freely without being asked. That is true financial domination. But it all depends on what your sub's understanding of FinDom is. If they think you're going to be a brat and demand money off them, then they don't understand the fetish. They are also more than likely only after wasting your time. You'll probably be a tad older than God before they tribute. If however, they want to take their time to get to know you, to build trust, then you do have the makings of a financial sub. And that's the most important ingredient in financial fetish - TRUST. And that trust is a two-way street. They need to trust YOU before they decide to part with their money. So now let's clear up some myths about the fetish.
1. "FinDom is anything your sub pays for including cam sessions."
Actually no. Tributes are gifts - they are given freely without expecting anything in return. When a sub pays for a cam session, he's expecting to receive a service. This is why it's important to separate the term "tribute" away from the term "payments." Payments = monies paid for goods and services. Tribute = gifts given without any obligation.
2. "All subs should pay an initial tribute before contacting me."
I've never seen this work in all the years I've been doing this fetish. Think of it logically. Let's say you're selling something online, something like a car. You post that you have this car for sale. You don't post any particulars about mileage or service history. You don't even post the type of car. You just placed an ad with "Car for Sale" and a price. When interested parties call you up, you demand they pay for this car before you talk to them. Are they going to part with their money simply for a conversation? Nope. That car will turn into a rust bucket before anybody parts with their cash. And the same can be said for a financial sub. Why should they part with cash simply for asking a question? You wouldn't. So why should you expect them to? That said; there's nothing wrong with imposing a three-question/email rule. I allow subs to send three emails. After that, it's time to book a session in order to chat with me. Time is money. If they're genuine, they'll book that session. If they're not, you won't hear from them again.
3. "I see loads of girls posting tributes on twitter!"
I see this on a daily basis - screenshots of Amazon Gift Cards from findoms. I can categorically tell you that almost 85% of those screenshots aren't tributes. They're payments for sessions or items. The same goes for gifts - 85% of those pictures are items the girl has purchased herself - and not a gift from a sub. Don't let what you see on twitter lead you to believe you'll be showered with gifts on a daily basis. You won't be.
4. "So I just take a pic of me doing the loser sign and call the guys "cash cunts"."
Erm, no. That's not being a financial dominatrix. That's you being rude. While it's true that many subs get off on having a girl be bitchy to them, there are many who don't. And this directly relates to the first point - you can't guess what your sub likes. You have to get to know him.
5. "I don't need to thank my sub for gifts. What's what he exists for!"
Yes, you do if you want him to continue spoiling you. When you do get gifts and tributes, be sickeningly sweet. The whole point of a sub giving is because he wants to please you. So let him know he has pleased you. Take a picture of your gift, and directly thank him. Be as nice as you can stand and kiss his butt a little. If he feels proud to have pleased you, he will want to please you again.
6. "Subs can tribute by paypal, right?"
I still see girls posting that they accept paypal. This is not a good idea. Paypal do have scouts looking for those using their Paypal account for a sexual service. If they suspect you are one of them, you'll lose your account and any money in that account - oh and it's a permanent termination. There are adult friendly processors out there, including the one I use. Feel free to PM me for details. By the way - contrary to the belief of some; Financial Domination IS sex-work - therefore it's a sexual service. I shall also point out that Paypal payments can and do get reversed by those only interested in wasting your time.
7. "So this guy wants to give me $1000/wants to rinse his bank account."
He doesn't. He's yanking your chain. His only fetish is wasting your time. Those who offer ridiculous amounts of money from the off won't ever deliver the goods. Time-wasting is a fetish all on it's own. With time, you'll be able to sniff out those who are wasting your time. But generally; true financial subs give without even talking about it. They don't ask or offer to tribute. They just do it.
8. "But it's okay to accept gifts as payment for sessions, right?"
Again, we come to the payment v tribute point. Never, ever accept a gift in lieu of a session. Gifts can be cancelled. The upshot is, you've got your tits out for free.
9. "He wants to verify me before he sends."
No, what he wants is a free wank. If you have a website and are on several platforms, you don't need to verify. You are verified on these platforms. He knows you don't need to verify. He's likely on the vinegar stroke and wants to see you on cam or get free pics so he can cum. In the almost 11 years I've been a financial dominatrix, I've never asked for one single tribute. I've received countless gifts from my subs. The laptop I'm typing this on was gifted to me by a sub. Most of my fetish clothing is from subs. My 2 HD webcams - both from subs. Every Christmas, one sub sends me a box of wine. Another sends me a bottle of champagne. I don't ask for these things. They purchase them off their own back. Why? Because they are so devoted to me, so deeply attracted to me, they want to please me. I've achieved this through cam sessions, phone chat sessions, interacting with them on social media, and above all, praising their good behaviour. I've been patient and allowed nature to take it's course. Subs give when and only when they are ready. This takes a lot of time and practice. Like any relationship, you both need to gel. Some you will, some you won't. If you don't then don't sweat it. You're just not on the same wavelength. If you do, then you have the makings of a long-lasting relationship and lots of gifts to come. So that's my take on the whole fetish. Any questions? Then feel free to PM. I'm more than happy to give advice.
Likes (39)
Tristan
,
Rutger
,
HungryFlaps
,
Camkitttie
,
QueenBoo
,
Dan_cle
,
brittanysrock
,
ladiabla1
,
Aurora30
,
KendallWinto
,
mzd
,
Annamaria
,
Paisleyluves
,
DaisyChaos
,
KaneLawson
,
Priestexxx
,
Mary_Lu
,
cruellady
,
IntenseMILF
,
marinaincam
... (show all)
, Itsme, LilyCraven, Urbancouple, Tiana, JordanBlayne, Raven420, _angelriot_, LadyRenny, Iva22, soulcams, HopeFulfilled, genesisbbyxo, LolaMuah, LittleDreamGemi, MistressSinDee, DesreRose, Mastersub069, MelodyHero, LadyVirginia35,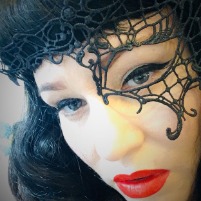 Author
Comments
Thanks again dear

Great article. I have thought about becoming a findomme but I am worried about having to give back any money/gifts I have received, does that ever happen?
@peachemjoi - you shouldn't have to give back money/gifts. They're GIFTS given freely without any obligation. You can refuse tributes, however. If a sub sends me an amazon voucher and I feel he's not really the kind of sub I want, I just won't redeem it. In 15 days, it's refunded back to him. But seriously, if any sub says he wants you to send back gifts/tributes, tell him to balls. He made the choice to give. If he thinks it's in return for something, then he needs to learn what a tribute is. And the fact he doesn't understand the difference between tributes and payments is HIS problem, not yours.
Great article! Although I do not do findom work, it was very informative. I like how you spoke of time-wasting being a fetish. I have always believed that to be true. I see a lot of findom models and wonder how exactly they do it. This article gave me a lot of insight on it create it's good to know how others work in the industry. Lily Craven
Wonderful article. I am not a findom, but do find it very interesting. You answered these questions very throughly and provided a ton of good information.

Miss Deviant, This article may have been written a couple years ago, but the message certainly is timeless. While I am not personally prone in the direction of Financial Domination, I have always been one that shares as I'm able with others. I am constantly bombarded with attempts from others to have me send financial resources, even before establishing any kind of foundation of trust. Every Cam Model I know has had to verify their identity, just as I have had to on numerous platforms. Your analogy on purchasing a vehicle without any details on what it is captures the illogical demands that many place upon the "Chosen Mark," and sadly it must be effective since it is so rampant. I know these tactics are in no way a Valid Description of True Findom. Thank you for your insight and clarity. Much needed. Wil
Sign up to leave a comment!
Related Posts
Even though all you need to go online is a computer, a webcam and a tastefully decorated room, many models (and especially cam studios) around the world have discovered various tools and apps that help them in this camming journey.Being an independent camgirl is a lot harder compared to working from a professional studio because you have to do all the research and extra-work yourself - as compared [...]
All over the internet, people tout the success they've found with passive investing. Nine times out of ten the pitch includes words like "easy money" or "overnight success". The idea of it is appealing – who doesn't want to make money while they sleep – but is that the reality? *break* So today we're breaking down the idea of passive i [...]
Streamate Models has been hard at work this year to continue to improve our platform, deliver high-quality traffic, and give our models new tools and options. Below are just some of our recent updates, and many more are on the way! *break* New Multilingual Documentation Streamate's fast-growing global traffic has attracted a surge of new models from all around the globe. To help more of our mo [...]
Want to write an article or get interviewed?