Summary:
Besides selling content, blisss.company offers a live streaming alert feature which allows web cammers to link their profile on major cam sites and automatically show when they are live.
Sell through blisss.company
Fans are able to click on their live avatar and to directly join the cammer live streaming on the external platform. Right now they support Streamate, Chaturbate, StripChat and Twitch. MyFreecams and another couple are under development and will be implemented in few weeks.
Payment Methods
• Bank wire transfer
• Cosmopayment
Payout Percentages
60% and 80%
Payment Minimum
40 USD
Payment Frequency
Any time minimum threshold is reached and creator initiates withdrawal. When withdrawal process is initiated it takes up to 21 days, depending on chosen payout method and country of residence.
Geoblocking
Not yet, but it's in development (August)
Female Models
Male Models
TS Models
Couple Models
Allowed to work on other sites
Chargebacks
Chargebacks are fully covered.
Official Reps
Blisss
WeCamgirls Members
1
---
Blisss.company Earnings
Models make 60% on videos and 80% on everything else. Payments are now Cosmo and bankwire. Paxum will follow soon.
blisss.company on our forums: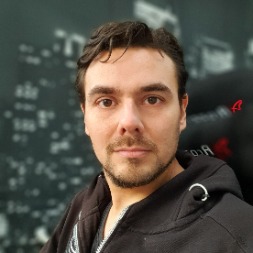 Tristan is a co-founder of this community. Interwebs nerd by day (and by night). Likes to watch sports and has gathered substantial knowledge about the webcam world, by visiting conferences and talking to (and drinking with) people from the industry.
blisss.company Reviews (by members):
Write a review about blisss.company