Rebecca000, how old are you and where are you from?
I'm 25 and I'm from a country that everyone thinks is in Africa, Romania. LOL

Do you tell your friends/family you are a cam model?
Yes, I have. Everyone that matters in my life knows. I don't find it necessary to tell anyone else.

How long have you been a model and how did you come in contact with the cambusiness?
I've just turned 7 years this year in March. I've heard about the business and I was curious to see how it is. And from that moment on, I got hooked. i love to talk to people and meet new people.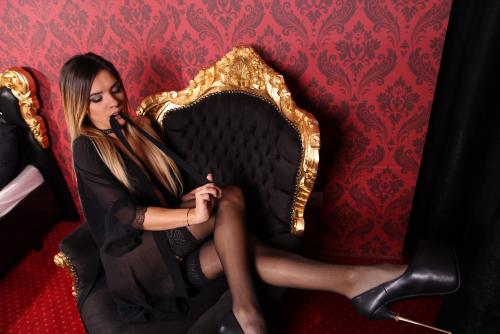 Why did you choose the adult industry to work for?
At first it was just a try, then it became something that I liked.

Can you tell us why you chose Studio20 as your studio?
I was an independent model for quite some time then I chose Studio 20 for its professionalism, for the way they do business and for the legal part of the job. they help me with my taxes and all.

How would you describe yourself as a camgirl?
I don't. LOL. I think I'm a sexy therapist. I don't do so many shows, but I love dirty talk and tlk in general.

On which camsite(s) can we see you?
Live Jasmin is my first and greatest love so you'll see me there.

Have you also been working on different sites or for different studios in the past?
I worked one night in another studio and I cried 3 days after that. It was a horrible experience. Even though the studio looked nice, the people there were horrible, I couldn't wait to get back home.
I also tried Streamate for a few months in 2016 but I think that when you get used to a certain cam site, it's hard to change it.

Do you also have a personal website?
I do, it's www.rebecca000.org. You should check it out, i write a lot of blog there.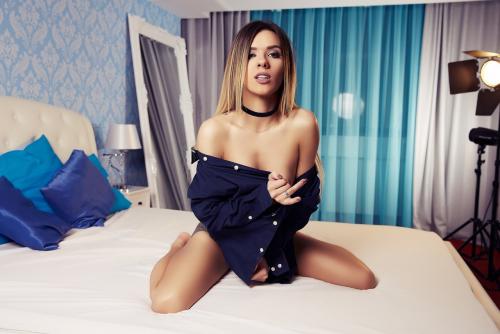 How has working as a cammodel changed your life overall?
Well cammodelling has become my life for the last years and I can't imagine myself doing anything else for the next years.

How was your first modeling experience?
Oh, boy, it was such a long time ago... It was strange. I remember myself being clumsy, I had no idea what I was doing.

Does being a cam model interfere with your personal (sex) life?
I don't usually use toys so there's no stretching there LOL. But no, really, no. I am more relaxed than other girls, I can tell you that. And the way that this job has helped me was to understand more what I like, to use more dirty talk in bed, to be more open.

What's the most appealing thing about your job?
The personal part, the part where you get to talk to lots of people and find out things about their lives. And the money. I won't hide this, the money is good.

What do you like least about your job?
The cyber bullies, the ones that are rude and just want to kill your vibe.

If you could do it all over again with all the knowledge you have now, would you still be a cam model?
Yes, I think so, yes. I don't know myself other than being a cam girl. It was my only job.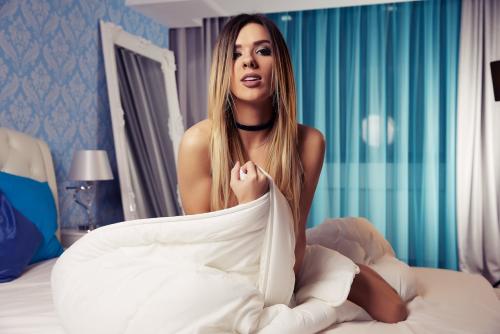 How do you see the future of camming?
I think that the adult industry, in general, is going to become greater and as people feel lonelier, the more the adult industry tries to find new ways to come to that lack-ness.

Do you have a funny story or experience to share?
Whoa, boy do I? My fav one was a guy that wanted me to play Jerry from Tom&Jerry cartoons. That meant I had to hide under the bed, do mouse noises..and c'mon, who the hell knows how to make mouse noise? It was really funny.

What are your plans for the future besides cammodeling?
I want to become a soccer agent.

Any tips for new camgirls?
Ummm.. don't think this is an easy job. You have to work your ass off to get the money that the top cam models make. Have patience and try to have fun.

What's your motto?
I don't think I have a motto. If I had it would be something like "Don't be a cunt" LOL
Likes
AnjaMorganX
,
AphroditeLov
,
ArikaSilk
,
BriannaBell
,
buonablondie
,
Camkitttie
,
camscapade
,
crystalxoxox
,
DesignerMiss
,
divatess
,
EstherH
,
Ginnyyy
,
kandy_anjel
,
Katidiamond
,
kyzasozeh
,
LexieFord
,
LilPixy
,
MatureRobyn
,
Orgazm
,
PrettySuzFun
,
texy1989
,
Tristan
,
tweetstatus
,
ukrose
,
Zoe_Azuli

DeviousAngel
Experienced
April 10, 2017 - 12:51
"Don't be a cunt" LOL!!!!!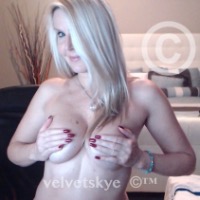 VelvetSkye
Amateur
April 10, 2017 - 22:52
hahaha great freakin motto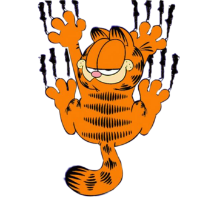 Camkitttie
Queen
April 11, 2017 - 3:55
If I had found a studio like that one perhaps I wouldn't had became an independent model. Unfortunately there were a few studios 14 years ago and the ones I started with were just scammers and I had to learn the hardest way to work it by myself. I also love LJ


DeviousAngel
Experienced
April 13, 2017 - 13:47
Where are you from, Camkittie?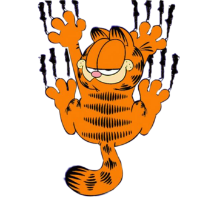 Camkitttie
Queen
April 15, 2017 - 3:35
what a great interview! The Tom & Jerry thing is so interesting...THANKS
omg just saw your award Rebecca- "2016 Live Cam Awards - Best Home Based Model" CONGRATULATIONS! nice website btw http://www.rebecca000.org/about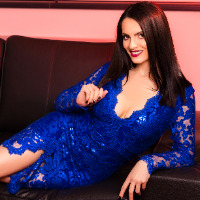 DesignerMiss
Novice
April 24, 2017 - 16:21
"Have patience and try to have fun." I will take your advice

*Soccer agent

You are soooo sweet!! Nice advices

You are awesome!! :* Keep up the good work!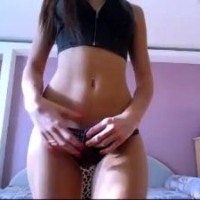 webcamgirlsp
Beginner
September 6, 2017 - 12:03
Hello, very nice Rebecca00

I would like to know which videochat page you are currently working on and if you are paying well. I have worked on several European pages and the truth is that I have had some problems when it comes to charging. I am currently working for a very good Spanish page webcam porno es and I have not really had any problems. I would like to work in the morning in the page of Spain and in the afternoons in another that you can recommend me. Thank you. Thank you.