In the Spotlight will be a new returning topic on WeCamgirls. Today's guest is Bonanzaa36f. Thank you for your time and enjoy the read!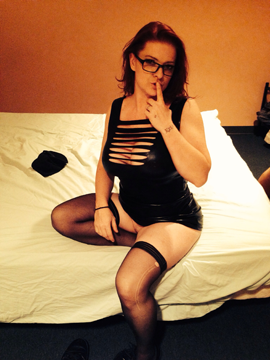 How old are you and where are you from?
I am 39 and am originally from the Los Angeles beach area but now reside in Pennsylvania.

Is webcam modelling your day job?
I am not a full time model yet, I have a regular 9-5 working as an engineering assistant to pay the bills and help support my four kids.

How did you come in contact with the cambusiness?
Me and my husband were at our local swing club when some friends of ours told us about a site their daughter works on, chaturbate. Not normally the types of things is swingers talk about our kids doing but they thought we would be perfect for it! My hubby goes on with me for special shows.

How would you describe yourself as a camgirl?
I am outgoing and friendly. I have been told that my room is a rather mellow room with few rude people, guess it is the mom affect I have on people. I loooove sex and showing off to make people happy, hard, and wet!

Where can we see you and how long have you been working there?
I started in September and have emerged myself in the community type environment quite well (I think).

Have you also been working on different sites?
I haven't checked other sites out firsthand but am doing research to see if this might be an option.

Do you also have a personal website?
I do have a personal website but it is pretty bare right now. I got it so I wouldn't have to pay other people to host images or banners. Www.bonanza36f.com Eventually, when I get more ambitious, I will be using it as more of a marketing tool but right now it is really a placeholder.

Do you have a special room prepared in your house for your shows?
I use my bedroom for my shows but have recently upgraded my equipment so I can broadcast from my pool hall and from hotels.

How was your first modelling experience?
Omg! The one that sunk the deal! After our friends told us about the site, we checked it out and got verified. I got all prettied up and jumped on just to see what it was like. 15 mins later I had over 400 people in my room! It flowed so naturally and there I was, taking my top off and getting paid for it!

What's the most appealing thing about your job?
As a swinger, I have become a rather outgoing person so the switch to the cam world seemed pretty natural. However, jumping on and knowing that I am going to make someone have a better day is very rewarding! The compliments are huge for my ego too! In addition, I have met and encountered some pretty amazing other camgirls and boys. Hehe, I started a twitter and I have to say that waking up to a bunch of hot women in my feed rocks!

There have been a couple of customers that I have helped open up their sexuality. This makes my day! Just recently I taught a man that it was ok to play with his ass. Don't know if it was true or not but walking him through it made me very wet and happy!

What do you like least about your job?
What I like least about it is that I have already started to rely on the funds for it so if I don't make quota I get a little down. But, when I don't reach my quota I notice that I have still gamed followers so that picks me up and makes me smile!

Do you have a funny story or experience to share?
During the month of October, we decided to get a bit creative. I threw on some bondage type clothes and grabbed an x-harness for Rod, my husband. We grabbed our inversion table and some drinks and wet all set! He jumped on the table and flipped upside down wearing only the x-harness over his chest. We were feeling great and laughing so much that the Bdsm vibe was lost but the room was all abuzz! They loved us! The funny part came from all my regulars and some new ones that simply came in with a 'wtf?' Then stayed in to enjoy and laugh and party with us. A hot busty red head in a string bondage outfit, a hot younger man trapped upside down with an x-harness on in my background and TONS of laughter all around! Not what people probably expected, I think they thought there would be more violence or sex but we had the most awesome time!

What are your plans for the future besides cammodelling?
I am studying for my bachelors in marketing and also do special effects make-up on the side. My plans are to take my degree and other acquired skills and start a business combining them all. Can u imagine zombie porn?

Any tips for new camgirls?
Be yourself and be comfortable. U r the only one in that coffin at the end of it all so make sure u live the way YOU want to! While we can perform and act out fantasies we have to make sure we are within our own comfort zone. That being said, sometimes if we go outside that box we find out things about ourselves that can be pretty awesome. Don't close the door on these opportunities completely, and be open to try them at least once, twice maybe just to ensure that u give it your all! Happy camming!


Doodlebug
Experienced
February 7, 2014 - 19:48
Nice article, I love reading about how you've evolved your work!