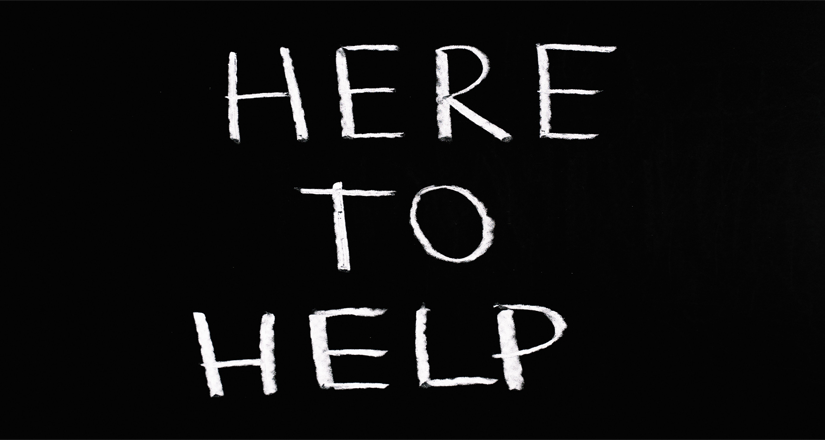 The "Now what?" extensive guide (interesting for starting models as well as models with more experience)
We get a lot of questions from aspiring camgirls (and camboys) who would like to start as a cammodel. This guide will address all kinds of issues or other things you need to take care of, keep in mind or consider on how to become a cam girl. But also models with more experience might find things that they didn't know or haven't used before. Feel free to leave your comments or additions, so I can add them. This guide will be an ongoing process...
Index
Picking a camsite, where to work
Your "New Model" status, use it
How to make more money as a cam girl
How to become a cam girl
Over 90 percent of the camgirls started out as a cammodel for one reason, the money that you can make. Before you start camming, you will (and should) have a lot of questions and the answers to them will help you to be successful. The most important thing is, do your research first. Know where you are getting into, learn from the mistakes others made and be realistic. Yes, there are quite a lot of cammillionaires, but these things don't happen overnight. However, if you are wellinformt and really put your mind to it, you can live a very good life. The first question for a lot of aspiring cammodels is of course, how much money you can earn with it? As a webcammodel you can earn a considerable amount per month. You can even make enough to give up your dayjob and fully focus on being a webcammer.
Models that make between 3000 and 5000 USD per month are not uncommon and there are even models that have become millionaires. But to be successful you will have to do more than "just" sitting naked before a webcam.
So do I have to be this 18 year old pretty girl to be successful? No you don't. A lot of successful models have specialized in specific experiences they offer. Most of the men (or women) that visit camsites have a special desire or fantasy. They find these models. And more important, stick with them, to be part of their fan base. This man's fantasy is often not about 18-year-old models or a perfect woman. No, usually a lot of these men fantasize about somebody that could be their neighbour. Somebody that is sexy, but who they can bond with.
What do I need to start?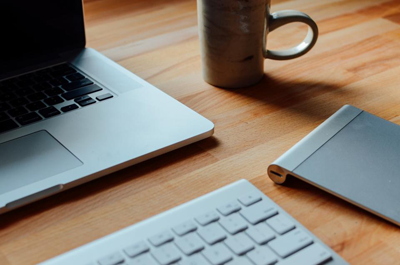 You've made the decision to become a camgirl. That was the first step! But what do you need before you can broadcast your first show? You probably have a computer or a laptop with a webcam. And you have an internet connection. But is this also the right equipment? After all, it is about your job with which you want to generate as much income as possible. You can choose to use the webcam in your laptop for example, but the image quality and sound are probably not good enough. Or you can choose to invest in equipment that is durable and gives you a high quality stream.
A good High Definition Webcam
Having a webcam is a must for camgirls. Your webcam can make or break your show. You can not work with an old webcam that has a blurry image. Customers will drop out in no time when they click and see your out-of-focus image where they can count the pixels, instead of a high-resolution image. You want to prevent customers from dropping out and switching models just because your webcam is broadcasting a low quality image. If you don't already have one, invest in a good quality HD webcam (most models go with something from the Logitech brand, 9xx (920/922 etc.) series, which you should be able to get in normal times (aka not corona times) for about 60/70 USD).
Your webcam must come with a decent integrated microphone. This gives your viewers the opportunity not only to enjoy a good image, but they can also properly hear / understand you during the chat. Luckily good webcams normally come with a good microphone. But when you invest in a webcam, make sure to pay a little extra attention to the mic.
With a good cam, customers get a perfect image that they will want to watch for a long time. This helps you to get sufficient income per webcam session.
Lighting during camming
Before you start your webcam show, it is of course very important to check the lighting of your workspace. Lighting during camming is very important if you want to broadcast the best possible image. By using light in a good way, you can broadcast a reasonable image even with a lesser webcam. If you are unable or unwilling to purchase a better webcam, "everyday household lamps" can already ensure that your webcam image is a lot better. This video gives an impression how you can set up your lights to really take it to the next level.
Reliable and fast computer
A computer with an intel core i3 processor or faster is sufficient. You don't have to go straight to the store and buy the most expensive, fastest i7 Gaming PC. You probably already have a good PC or laptop on which you can work fine. Just use it to start with. Later, when the money rolls in, you can buy better equipment. It doen't really matter whether you work on a fixed computer or a laptop. The advantage of working behind a laptop is that you are mobile and you can webcam everywhere. Some girls take the customer "with them" when they take a shower. With a laptop you can go in all directions, but with a fixed PC you are tied to a workplace.
Wifi or an ethernet cable
A reliable, fast WiFi or fixed internet connection, preferably on fiber or ethernet cable, is also important. You want to prevent your internet from going down when you are "busy" with a customer. If the connection is lost, it is almost certain that your customers will look for other models that are available. You want to avoid this because it only causes loss of income. Furthermore, join an internet provider or take a subscription with a good upload speed. When you need to purchase a WiFi modem, make sure that it can provide fast and stable WiFi. If you have the option, it is wise to establish a fixed connection with your computer by cable. A fixed connection via an ethernet cable is more stable and probably faster than Wifi.
(Interactive) sex toys
As a webcam model, it is important that you think of tactics to keep viewers in your chat room for as long as possible, but you also want them to spend a lot. One of the ways to achieve this is to use sex toys. You have your regular dildos and vibrators of course, but a lot of camgirls now a days, use interactive sex toys, which can be controlled remotely. The duration and intensity of the sex toys are determined based on the number of tips that a viewer gives to the model. For some, interactive toys are the perfect solution, while others prefer more conventional methods. Just test and try to see which way works best for you.
Which interactive toys can I use?
Invest in more expensive equipment
If you are just starting out as a webcam girl, your main reason will probably be that you want to earn extra income. If your equipment is ok (the webcam is the most important thing!), don't immediately spend all your money on things that aren't absolutely necessary. Just start with what you have and get straight to making money. After a month you may have earned enough to buy beautiful things for your work. By investing in good stuff for your job as a webcam girl, you will earn more in the long run.
No technical knowledge / experience is required
Technically you do not have to arrange or know anything yourself, because all technical aspects are handled by the webcam platform. The company for which you will be working ensures that you can perform and do your shows properly. You don't have to be a computer expert to use these camsites. It doesn't matter which platform you choose, if you pick a big one, it works reasonably well. There is also always a helpdesk available that you can reach via chat or the contact form (or you can find the official rep here on WeCamgirls). Of course, webcam companies want to make it as easy as possible for you so that not only models earn easily, but the company itself does too. If models don't earn, the company doesn't earn either.
What to do next?
So, it is important that when you want to get started as a webcam girl, you have a number of things in place in terms of equipment, to be able to generate income. A stable internet connection, a PC / laptop with an intel core i3 processor (or better) and a webcam that can broadcast in HD with a good mic. If you start to earn a little more money with the work as a model, you can invest in better and more expensive equipment. This will also allow you to generate more income. Now what comes next?
Well, you should think of a name and your cam persona. By picking a name take into consideration that BeckyBlueEyes better sticks than Becky1234. You will have to know of course if the name is not in use yet (not only the site you want to work from, but also other sites to avoid confusion) and if you can use it on social media accounts. Twitter is still a must and there are a lot of sites that you can use to sell subscriptions. We have a cool quick tool that can help you, but it doesn't cover all the sites there are. However, it will give you a good impression what you can use:
Think about your pesona. You can become whoever you want to be. You can keep it more closely to who you are, or you can be the opposite.
To read some more about your cam persona and how to stand out, please check out this article:
Picking a camsite, where to work
Freemium or Premium
First of all, you have to understand that there are two site concepts, so to speak. You have what is called the "Premium" camsite and the "Freemium" camsite. It is not that one is better than the other and no, there is no "best" camsite. Some work for one, some work for the other.
The difference between a Freemium and Premium camsite in general is that a Freemium site works with tipping tokens, i.e. you perform for a lot of people for "free" and you get tips from the people in the camroom. A Premium camsite, generally doesn't allow nakedness in the open free chat, but you can take somebody private and then they pay per minute or per session.
The Big camsites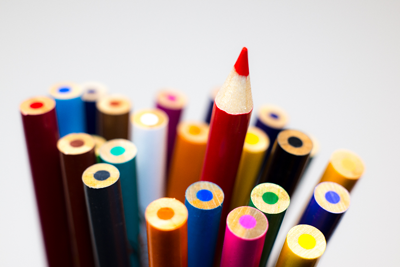 When you start as a new model, I think it is a bit better to pick one of the big camsites. They are more reliable, pay on time and a lot of them have extra promo that you can get for being the "new model" on the site.
Here is a list of sites that have proven themselves, however this does not mean that the other sites, that are not on this short list are bad (you can click here to get an complete overview of all camsites):
It might be even better to sign up for at least two (maybe one premium and one freemium) to get an idea of the site. When you apply, also take a look at other models on the site that are working, so you can get a better idea of how they work. You will also get a better impression of the site.
Percentages, the higher the better?
Some sites pay you 30 percent, some pay you 80 percent. However, don't focus solely on the percentage. Sites that offer a lower percentage often have better traffic (i.e. more customers coming your way). When you get 80 percent but no customers, you still have nothing.
That said, freemium sites usually have a higher payout percentage, but your income might vary more than on a premium site. But, when you hit big on a freemium site, the sky is the limit since you won't have the "set" rates per minute you will find on a premium site.
You can use the Browse Camsites tool to compare different camsites.
This article might help you take a pick
Your "New Model" status, use it
So you decided get your equipment, register at different social media and sign up for 1 or 2 camsites. That's great! A lot of camsites have perks when you are new. Make use of them, so you can get a kick start building your fanbase.
What is this new model status?
The perks you get are similar on the different camsites and in general they are all about extra exposure for an x amount of days or time;
- During the first 2 weeks on Stripchat for example, you will be listed under "New Models" and get a new model boost.
- On Myfreecams a model will have the "NEW" tag for her first 10 hours of broadcast.
- With Streamate you will be listed in the very popular "New Model" category for a period of 30 days.
- Chaturbate also has a "New" tag. It will last for 7 days.
Other camsites may have different time periods but in most cases you get to be promoted for only a short period of time. You have to utilize this. This is all "free" promotion, so don't miss out. You won't be totally screwed if you miss out and you can still be successful, but you won't get your new model status back. So in short, make sure you use it, because it will help you get your name out there.
Your camsite profile
The info on your camsite profile is important. It will be your showpiece, your connection to your customers. Some camsites allow you to write down a lot of information, add links to your social media or theme your profile page and some don't.
Basic camsite profile bio
You start your camsite bio by adding basic information, like your appearance, general info about you (for example, gender, sexual orientation, language etc.), videos and or pictures and an about me written in text. Think careful about what you write and how you write it. When customers do searches your profile might (or might not) pop up. So choose your "key words" with care.
Creating your camsite profile
On most camsites the layout of the profiles are all the same and matched accordingly with the camsite. There are however sites that are a lot more adjustable. Chaturbate, MyFreeCams and Cam4 for example, have great flexibility and you can even code your own profile page in HTML and CSS. This gives your page a unique feeling and helps you stand out. Coding however is not for everyone, but luckily there are guys who do a really great job at creating a professional and impressive profile page or themes and it doesn't have to be expensive.
How to get paid on a camsite
So after you start performing and earn money, you need to be able to receive it. All camsites and clip sites have different options on how to receive money. It matters however, where you live, in order to make use of a specific option. The most used payment options at this moment are the following:
Check
Direct Deposit
Bankwire Transfer
Paxum
ePayments
To see a complete an overview of payment services, wallets and providers, you can follow this link.
If you are in the US checks are still widely used, but this is not the case in Europe. Here in the Netherlands for example, checks are not used at all. And if you want to cash in a check, the commissions are outrages, which makes collecting checks pointless. But Europe has a major advantage with the Bankwire system.
When transferring money via iBan and BIC (within the EU), the costs are next to nothing. Costs you might think? What costs? Well, receiving money, especially in the adult industry, since it is considered a "high risk" branch are higher than in other branches. You have to pay to receive your money.
Payment minimum and fees
So to get paid you need to use a payment option. All these options cost you a bit of money, but there are cheaper and more expensive options. Before you choose, check the rates and fees and if you like to use an ewallet like Paxum, you have to get an account setup there first. There is all kinds of verification necessary, so setting this up in advance, will get you your money earlier.
Most camsites and clip sites work with a payment minimum. You have to earn a certain amount, before you can cash it out. It might also depend on the payment option you have chosen.
The payment minimum when using Paxum for example might be 50 USD, while the payment minimum for a bankwire transfer is 200 USD. (or vice versa)
When to get paid
The different camsites and clip sites work with specific rules on when you get paid. First of all, you need to meet the minimum, but most sites don't have a daily pay option. They pay for example twice a month (on the 1st and the 15th). Keep in consideration that most sites have a delay of 3 to 4 weeks.
The money you made in May will be paid by the end of June and so on. Some sites do have a daily pay option and when you meet the minimum you can request payment. There rules that come with the daily pay might be more strict, or you might have to pay an extra fee.
Some payment options you should not use
If you do shows via Skype for example and need the customer to pay you directly, there are some payment option you should not use. Paypal has a zero tolerance policy towards adult. When you use it to receive money and they find out, they will remove/block or even blacklist your account and you will lose all your money. You might think, well how will they find out? It will probably be the customer. If they contact Paypal and tell them some excuse, "like I'm hacked" they will look into your account and that may result into you losing all your money.
To read a bit more about Paypal and why you should not use it, you can check this article.
How to make more money as a cam girl
For a cam model there are a lot of ways to earn extra income. Some will only be useful if you already have a big following (fanbase) and some are useful to help you get a bigger following. One of the first things you should do when you start out as a cammmodel is to create a profile on a clip site.
Selling pics and vids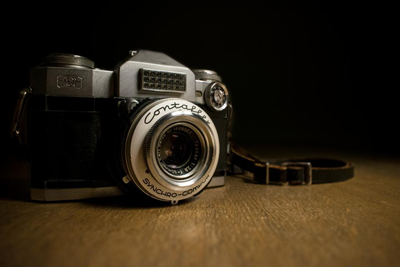 All successful cam models sell pics and vids. They produce and sell their homemade porn on clip sites. This is not only a very good way to get more people in your chat, you also earn good money with it, even when you are not online. It's a great way to have a passive income. Producing and creating your own porn doesn't have to be hard and there are tons of content selling sites where you can upload your own videos and pictures. The advantages are clear:
Sales continue 24 hours a day
You do not have to follow a work schedule
You can determine how much the customers have to pay for your content
Extra promotion and passive income as a webcam model
You can sell your content over and over again
Since there are many clip sites, you can sell the same content on multiple sites. So yes, creating content takes longer than a regular camshow, but a camshow you can only "sell" once. There is no limit on how many times you can sell the same content.
The major clip sites
There are a lot of clip sites where you can sell you content. Some are very general and some are very specific. Most of the time you will also have the option to sell your pics and vids through the camsite you are working on. Here is an overview of the bigger players in the content selling world. If a site is not listed here, it doesn't mean that it is a crappy site, these listed here are simply the biggest ones.
To get a complete overview click here:
Manyvids and Clips4sale are stand alone sites. Their focus as a company has been solely on creating clip sites.
iWantClips is part of iWantEmpire and their main focus also lies with clips and content.
MFCShare is part of the Myfreecams company and Modelhub is the model part of Pornhub, the biggest tubesite in the world.
Creating your own content selling site
There are also ways to create your own website and use it to sell your content. You can use free site makers or buy a site. Either way, you also have to take care of a payment provider, which can be a hassle, since you are selling adult. There are sites that have an easy all in solution. They create your site, create the backend and take care of the payments. In return they get a percentage of the money you make, which is smaller than most clipsites. They only make money when you make money, so you have no setup costs. This is a very nice solution to start selling and create your own fan base in the process.
Here you can find examples of sites that work like that:
Making a lot more extra money
You might have heard the term Affiliate Marketing and if you have not, keep reading. It will make you a lot of extra money! In short, affiliate marketing is a system/ program that helps you earn money when you refer a customer (through Twitter for example).
This counts as well in retail as in the camworld. Most camsites have their own affiliate program which can help you earn 20 to 40 percent more! Generally speaking there are two types of affiliate programs. You have what is called and "inhouse" affiliate program. Here you can promote the site(s) of one company. For example the AWEmpire affiliate program is the inhouse affiliate program for LiveJasmin. However, you also have CPA Networks.
These are sites that have all kinds of different offers. On Crakrevenue for example you can find MFC, Cam4, Bonga etc. (lots of times there are also offers for different "verticals", for example dating, gaming, camming)
Understanding the affiliate marketing lingo
A lot of camsites have multiple options when it comes to affiliate marketing. The ones that are used most are PPS and PPL. As a model I think PPS will get you the most, but I will explain first some lingo and what it all means:
Affiliate URL
How does a camsite know that you send the customer? For most camsites you have to use what is called an affiliate URL or a link code. For Chaturbate for example, it looks like this: These linkcodes you can get in the affiliate backend of the camsite and in some cases you will find it in the model backend of the camsite too. The RevShare for this link is 20%. Every time a customer clicks on this link and signs up, Chaturbate will remember that it was you, who send this customer and you will get 20% of what he spends. When you analyze this link you see campaign=IXNWA, that code is unique and connected to your account (or in this case, our account). The last part of the URL (room=hotfallingdevil) tells where it will lead. In this case it will lead to the room of hotfallingdevil. The first part of the link is track=wecamgirls. This is for your own stats. If for example you have posted links on twitter you can put in twitter, so you will know this customer came from twitter.
Click
A click is someone clicking on your affiliate url. Nothing has happened yet, just someone that clicked it. It registers as a click and in the backend of the camsite you can find it in your stats.
Lead
A lead is someone that clicked on your affiliate url and signed up. To convert a click into a lead, the customer has to fill out the sign up form.
Sale
A sale is when someone clicked your affiliate url, signed up and actually spend money. So clicks are easy to get, leads are a bit harder (but it still costs the customer nothing) and sales are the hardest, since actual money has to be spend. A click can get you a tiny bit of money, but most camsites don't pay you for this. A lead can get you a bit more. On chaturbate you get for example 1 USD for every free registration.
But the real money you earn when the customer actually spends money. On chaturbate again, you get paid 20% of what the customer spends. This is known as affiliate marketing or online marketing.
PPL, CPS, Revshare WTF!?!
There are specific abbreviations in the affiliate marketing system. Here is an overview of the most common ways you can earn extra money on most camsites:
PPL / CPL
PPL means Pay Per Lead. Sometimes also referred to as CPL. Here you will earn money for a customer that signs up for a free account. They don't need to make a sale. On most sites this will earn you between 0.20 and 3 USD per customer (it will depend on where they are from).
PPS / CPS
PPS means Pay Per Sale. Sometimes it is also referred to as CPS. You will earn a fee for referring a new customer to a camsite. The customer will have to make one or more sales (ie has to spend money) before you get the reward. This reward can be a one time fixed sum, in general you will earn between 50 and 150 USD or you can get a percentage of what they spend. This is what is called
RevShare.
Most Revshare is lifetime (ie it doesn't matter when the money is spend, as long as you referred him, you will always get money). Generally you will get between 20 and 40 percent. (this will be on top of your own performer earnings!)
So do I use PPL or PPS?
When you refer a customer (through your social media for example), 9 out of 10 times this customer comes for you! He is more likely to spend money and the money that is spend will probably go to you. So in this case PPS will get you in the long run a lot more money. Especially is you choose RevShare instead of the fixed sum. But even if the customer spends money on a different model, you will still get your percentage.
In this article you can find some pros and cons: https://www.wecamgirls.com/articles/affiliate-programs-make-use-of-it/
Here you can find an overview of affiliate programs from different camsites
Cam lingo, know your acronyms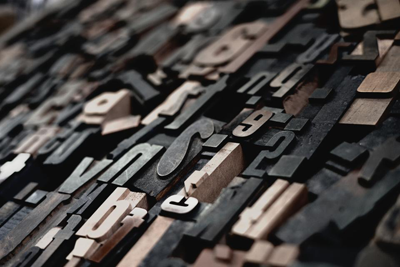 The cam world is full of acronyms, abbreviations and terminology that beginners might have trouble to understand. This is a list of things that are common (or not so common) and what is means. I'll be updating this with your new suggestions.
(more) General Cam / Porn Terms
ATM - Ass to mouth
BBC - Big black cock
CFNM - Clothed female naked male
CMNF - Clothed male naked female
Contortion - Being able to stretch in unusual positions not ordinary people can achieve
DP - Double penetration
Fapping - Guy jerking off
JOI - Jerk Off Instructions
Split-camming - You use a software that splits your video streaming to be able to broadcast to multiple cam sites at once
Trolling - Being a prick on the internet because you can. Typically unleashing one or more cynical or sarcastic remarks / or just simply saying weird and insulting things.
VO - Voice over
Fetishes Lingo
Age Play - Pretending to be really young or old
Animal Roleplay - Pretending to be an animal
Bimbofication - Turning a sissy into the perfect bimbo.
CBT - Cock & balls torture
CEI - Cum Eating Instructions
CP - Corporal punishment
Cuckolding - Guys fetish seeing their unfaithful wife having sex with other guy
Daddy's Princess - This is a unique hybrid fetish that covers both Daddy Doms/Littles and Sugar Daddy/Sugar baby communities. This is where a daddy dom gives his princess sugar baby an allowance once a week and give his protection.
Edgeplay - Fetish play that is very extreme including fireplay, knifeplay, and etc...
Femdom - Female Domination - Woman dominates sexual interaction
Financial Domination - ( moneypig, wallet rape, money slavery) fetish of financial slavery or to be dominated in a financial way
Girl Next Door - She's the girl whom you always admired from afar and were afraid to approach, fearing that any erotic projection toward her would ruin her image as a decent, pure and almost virginal womanly ideal.
Golden Shower - urinating for sexual gratification
Lactation - The secretion of milk from the mammary glands
Panty slavery - Guys become addicted to a girl's panties and want to taste her juices through her panties. Usually, they also want to buy your panties as well.
POV - Point of view (mostly revers to the camera. The girl or guy who is doing porn holds the camera him or herself, instead of a camera crew filming the action)
Red Rose - For rectal prolapse
Roman Showers - Vomit
Scat/Brown showers - poo play
Sharon Stone - You are in a skirt and open your legs for a second and close (like Sharon Stone in Basic Instinct)
SPH - Small penis humiliation
Sploshing - A full-bodied food fetish
Likes (136)
nastymind88
,
Camkitttie
,
Royco1
,
lunaizel
,
xMystiquex
,
kandy_anjel
,
palevixen
,
nfdnf435
,
SinDerella
,
MissMetal
,
AnnaCandy84
,
DangerDarling
,
Kinkyman
,
VioletWinters
,
MoxiMollie
,
Sirena_Nymph
,
StrongAmy
,
FOXXXY
,
tiffanybella
,
CallyCalient
... (show all)
, Raizel, Paisleyluves, MistressNattie, MajuStudios, Senzi, SophieXSerpent, AsterLily22, Rubiaversace, TessaLeee, LunaRiva, southernkara, demonloverr, Kinky4Kiara, Meow_meow_xxl, Succubi, Mcpio, Priestexxx, Bunnybunzs, TexanPerfection, AlexxxahCash, ClementineKay, LeilaMae, Caramelassets, BeautifulLaylai, MiaWIllis, bozzdk, deleted, Xxxivany, DonGranato, starlight, Trixietrigger, GabyKinky, deezireme, SexyMistresss, Horny69, LolaMuah, Holdontome1025, EvilAsh666, aeonangel, BeaBarelli, Jewlers, ElaRich, CaliWhite, ShanaStorm, NataliaaTattoo, sabynarud4, Nymph0Hunter, Teyla, KellKj, LeelooAudrie, RoyalTiffany, MicahMa, Candy22, PrettySuzFun, LillyLatiaXXX, Stephyy, genesisbbyxo, lunalovebad, 1234567890, Wolf, Wicked_Kittens, Assir77, Yamm, BustyBeanz, CammiCams, Zirael7, F4a, Clearsideoft, badcat, princessjayne, WickedAphrodite, Sugarisme, Lilie_, Tiana, Miababa, WolfieDaWood, biologist, Novalynn420, SexySammy007, Sexy261154, Levismom1, Sally, Cabinda252, CarleyDee, BossBabi, DianaDevil, lexijayne, ElisabethGrey, DamnDirtyDeed, Kassandra_K, Badkitty_bad, MamiE, ALynn, DelilahLilah, WetCrystal, Nomnom, candyxxkitty, Smoczykat, StasiaRose, nylakrush, Amitychurchill, SamanthaCarrie, moong0dd3ss, lucy12, Katidiamond, tempest, PaisleePlush, Avavictoria, crystalsprings, camstars, AngelswGunz, MasqueradeEnt, luna3, alizeeblair, Jpeach25, lorum,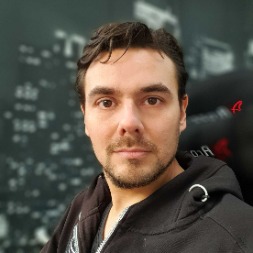 Author
Comments
Thanks for this! A lot of useful information and I like the links to other articles, I will definitely read those soon. Unfortunately, I didn't know about CB's 7 day New Model status and learned about it after I was verified. I got one session in before the status went away. Any tips for those of us still trying to build a fan base but do not have the new model status anymore? Thanks! xoxo
If you have less than 1000 followers, I'd strongly suggest making a new account on chaturbate and taking full advantage of that first 7 days, it's really hard for models to gain traction if they don't have a decent following from week one.
Any tips directed more towards men?
Great article, thank you so much x
Awesome and very informative article. Thanks so much for posting!
Thank you so much for this. It's awersome!
About the New Model Status, make sure to ask the Live Support of each site you're planning to work on, as the New Model Status may start as soon as you create your account/profiles or when you broadcast/go online for the first time and it should be a pity to waste it. Some of the first clients will definitely get semi-regulars and regulars.
Must say that's a top article. There is a lot of information which I wasn't aware of!!! But I want to have my own webcam site. Can I use scripts from Adent.io or AVS or any other (if you want to suggest?) to build one?
Sign up to leave a comment!
Related Posts
All over the internet, people tout the success they've found with passive investing. Nine times out of ten the pitch includes words like "easy money" or "overnight success". The idea of it is appealing – who doesn't want to make money while they sleep – but is that the reality? *break* So today we're breaking down the idea of passive i [...]
Streamate Models has been hard at work this year to continue to improve our platform, deliver high-quality traffic, and give our models new tools and options. Below are just some of our recent updates, and many more are on the way! *break* New Multilingual Documentation Streamate's fast-growing global traffic has attracted a surge of new models from all around the globe. To help more of our mo [...]
The New Camming Perspective (NCP) studies claim it is possible to make the market be reasonably socially responsible and more humane while keeping it profitable as well. While there are different paths to follow in making the world of camming progress, the NCP has been playing its part in Brazil.*break* Taking into account that we are a small social movement, our results were achieved with litt [...]
Want to write an article or get interviewed?